My Freelance Portal
Hello and welcome to my website, I specialise in bringing the best the web has to offer to you.
Whether it be website design, SEO or even just online research I can take care of your online needs.
About me
My name is Alexander Lamb, born and raised in Tottenham, London.
Computers have been a passion of mine since the age of thirteen, mostly for online gaming and chatting with friends from other countries.
I met some really cool people playing Habbo Hotel and eventually became a DJ on a fansite.

To me this was amazing, my first voluntary job
being as young as I was, I was impressionable, this led me to the beleif that my life would become music orientated as I can't deny
I was pretty good at it. I then went on to study Music in years 10-11 as a BTEC.

Whilst doing this however I was still playing Habbo,
I came to the realisation that in-game currency was expensive and I started looking in to ways to hack my stats. I did not succeed
as the game creators had put hackers high on their priority list. So I started looking into ways of building my own emulator in order
to set up my own hotel that people could join and get free credits so they could build anything they wanted and still connect with friends.

With this I had to also set up a website that allowed me and others to register and create avatars and a client that allowed them to play
my game in their browser. This taught me a lot about PHP in 2007-2010, I was able to do some pretty cool things with MySQL & PHP combined.
I left this behind as my life became more socially orientated, I went to college, studied music technology L3 and stayed away from websites until
2013.

I started to play these hotels that people were re-creating as I was looking for work but unable to find it. I made a few friends and some
still keep in contact on a regular basis, with these friends I set up a new hotel, and began to look more closely at the code behind the templates
people would provide for setting up your own version as the whole game had changed so much. I then started to look into Web Development in 2014 and
over the last two years a lot has happened. I studied Web Design through Udemy which showed me practical and thorough processes needed to build
quality web content. I also used youtube when I was stuck with certain code issues and design issues.

I'm still learning to this day, I'm a freelancer, It's what we do best. We can't automatically visualise a business niche and say
"Right, Pen on paper, re-work in photoshop and convert to HTML, CSS and Javascript." We analyze a niche we understand and help businesses in
those niches get exposed with presentable graphics for their websites instead of blocky bold navigation bars and 20% width centered header images
I am only satisfied when my client is satisfied and gaining more interest through their website.
Services
Here are a few of the services I like to offer..
I'm sure there will be more to come as I learn more.
Website Design
I will design you a visually stunning and interactive website using the latest HTML5 & CSS3 Standards.
Responsive Design
I will make your website scale for mobile and tablets as well as bigger screens and projectors.
SEO
Research Keywords, Find and provide backlinks, Edit pages for Google friendliness.
Website Management
Email Account Creation, User Account Management, Website Security, and more!
Marketing
Leaflet Distribution, Online Advertising and Directory Listing
My Portfolio
Here are projects that I have had my hands on.

Empire London Radio
An online radio station website template.

Empire London Gaming
A gaming website for my friends and I to stream our gameplay on.
Empire London Website Design
Design for my company.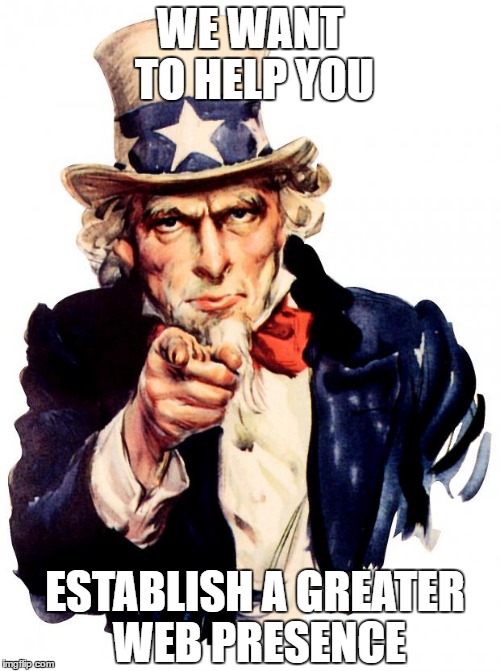 Maybe yours!
Constantly looking for something new to work on.
Get a Quote
Before we go any further you'll need to give us some information.
I aim to get back to people within 2-3 days but can be as little as 3-4 hours so please be patient with me.